OSFUG, a sketch group at the Upright Citizen's Brigade Theatre, is rarely at rest as they capture audiences monthly.
After a year and a half of hard work, the comedian Mark Vigeant has launched an immersive artwork on the Internet.
Ralph Dobis, a fictional character who travels around reading his naive and silly 'Dad Poems,' is having a renaissance.
The simple hand placement is revolutionizing the way this comedian gets recognized.
THE UPSHOT
It's a simple, popular application that allows comedians to bring their jokes to a broad audience effortlessly. But is it doing all that it can for specifically Mark Vigeant?
Smarter Living
You've heard about it. You've read about it. You've even seen other people doing it. You can have fun on the Internet, it's true... if you know the tricks.
---
Instagram can be a let down for many users, but this comedian is making it very fun... and funny.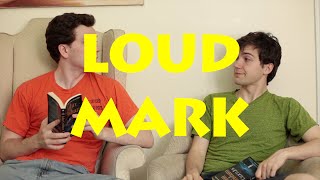 When the world of comedy was preoccupied with topical and buzz-worthy videos, a sketch group called Kingmaker was working on an irreverent series where the joke was in the title.
Coaxing comedy from this obscure configuration of lights and bumpers seems an exhausting and impossible quest. But one comedian has a long history of wringing plenty from a pinball.
The Opinion Pages
OP-ED CONTRIBUTOR
Dude! Have you ever been to ITALY!? Holy SH*T dude! dude it is sooooo f*ckin' DOPE dude. Seriously dude.
Editorial
Audiences have the chance to enjoy one of the most broadly and deeply funny human beings in modern history.
---
12h

Mark's one and only Pinterest Board is very dumb and merely consists of a collection of poorly made Garfield Tattoos

99 hr

Doctors are trying to find out an optimal way to wipe. Or at least, I hope they are. All I know is that I'm doing it wrong.

2 hr

Is it time to embrace expensive honey? Early reports are pointing to "maybe," yet Mark is holding out because he's not sure he even likes honey in the first place.

10000 hr

Mark has announced his intention to become a bird watcher, after excitedly pointing out every bird he saw in a park recently. Experts are still debating whether it was a joke or a sincere comment.

51 hr

The thing about bats is, they can't see.

9 hr

Despite a deep love of coffee for almost ten years, Mark has tried switching exclusively to tea and he thinks it might be working out for him.

4 hr

Despite an eccentric collection of boat paintings Mark stands by the fact that he does not like actual boats, just paintings of them. He claims they are "too scary."

0.5 hr

If you'd like to sign yourself up for an irregular stream of terrifying noise and shirtlessness, follow Mark on Snapchat: user stinkycheese123

122231 hr

Sprite sucks, according to Mark. Why would anybody want to drink it?
Cybersecurity

0:54

Your Password Says a Lot About Who You Are

Parenting

0:54

A Special Message For Father's Day

Memory

0:54

Living With Memory Loss

Sports

0:54

Mets Recap

Music

0:54

The Mark Vigeant Times's Guide to Cleaning Your Trumpet

Parenting

0:54

What Our Kids Are Up To

Pranks

0:54

The Real World of Prank Videos